Troutdale's First Friday Art Walk is just up the hill, and one of our favorite things... art and food, shopping and coffee, music and the occasional warming (or refreshing, as the season dictates) adult beverage. First Friday happens all year 'round, with the sole exception of January and the occasional Friday Fourth of July (which won't happen again until 2021, so all is well).
The next First Friday is December 1st... 5:00-9:00p
Tree Lighting in Mayor's Square 5:30 - 7:00!
See you there!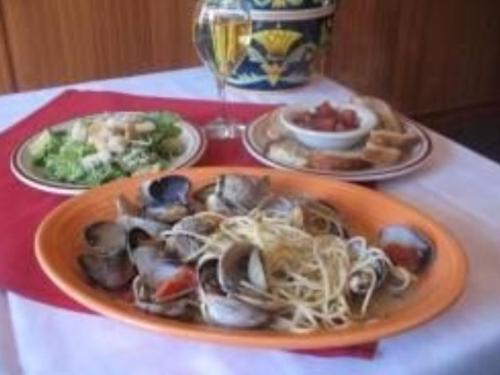 First Friday is time to explore!
Mayor's Square
Tree Lighting ceremony 5:30 - 7:00p featuring The Fireside Carolers PDX. Oh, and a tree lighting.
Look for it on your right a couple blocks down past the arch.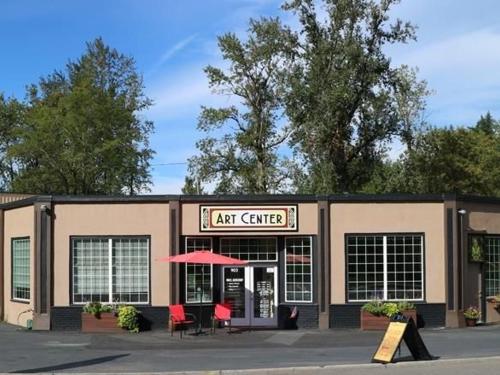 Original art, sculpture, and prints, plus artist crafted jewelry, baskets, pottery, and ornaments!
Don't miss the studios at Troutdale Art Center, located on the bend just past downtown and before the bridge, "between the world and the wild". Meet the artists, wander the studios, and enjoy the work!
Alison Brown - sculpture
Elise Bush - paint
Diane Castillo - pottery
Rip Caswell - sculpture
Matt Eaton - photography
Loree Harrell - The Mirror Project,
Marlena Nielsen - sculpture
Martha Denham - basketry

If you have enjoyed the Installation of Loree Harrell's The Mirror Project in the public spaces of the hotel, her studio is at TAC... stop by and meet her!