EVENT CALENDAR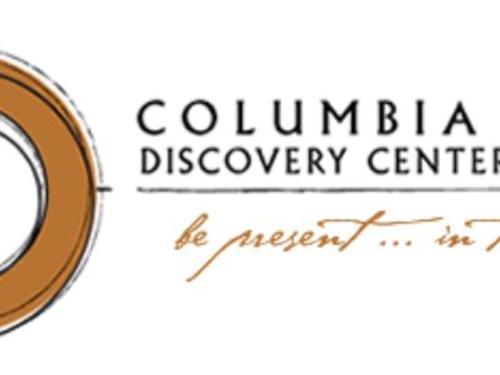 Check out what's coming up!...
Discovery Center Events Calendar
Columbia Gorge Discovery Center
& Museum
5000 Discovery Drive
The Dalles, OR 97058
Just over an hour of a beautiful drive from your comfortable room at the Comfort Inn Columbia Gorge Gateway... I-84 east to The Dalles and follow the signs.
Columbia Gorge Gateway Picks!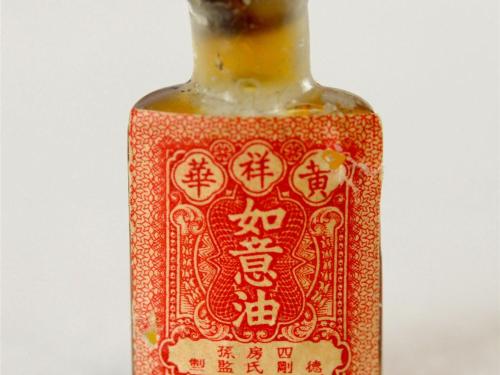 CHINESE PUZZLES
WHEN
January 12, 2018 @ 6:18 pm – 7:18 pm
COST
Dinner & Program $19; Program only $5
Columbia Gorge Discovery Center presents "Chinese Puzzles," with Marilyn Urness, Friday, January 12, 2018. Dinner begins at 6:00 p.m. and the presentation starts at 7:00 p.m. at Columbia Gorge Discovery Center, 5000 Discovery Drive, in The Dalles.
The dinner menu will be Chicken Florentine, broccoli and tortellini salad, rolls and dessert.
Learn how a very small bottle opened up a very big mystery for Marilyn Urness when the artifact was uncovered during an expansion of her husband's auto dealership. The puzzle began with the finding of a small bottle of cosmetic oil with Chinese characters on the label that had to be over 100 years old. Marilyn began her detective work to pursue the other puzzling clues left behind by the Chinese community that once dwelled in The Dalles.
Marilyn has been adding to her story and gathering more information. She will offer information and insight about reports of Chinese tunnels. Hear about the Chinese farmer in the 1940's where the Albertson's grocery store once stood, and a court case in which a Chinese woman won her claim in Dalles City.
Urness has written a book about her experiences and what she's learned. Her self-published book, "Chinatown," is available for sale in the Columbia River Trading Co. museum store.
TICKETS
Ticket prices for the dinner and presentation are $19. The presentation only is just $5. Make reservations by January 10. For more information, phone (541) 296-8600 x 201, or visit www.gorgediscovery.org.
EXHIBIT ON CHINATOWN
We say goodbye the end of January to our exhibit: "A Community Forgotten: Uncovering the Story of The Dalles Chinatown." You are encouraged to view this important piece of local history before the exhibit is gone. Our thanks to Eric Gleason, Jacqui Cheung, Chris Bolton and Marilyn Urness for their dedication in bringing the lives of The Dalles Chinatown into the spotlight.
EAGLE WATCH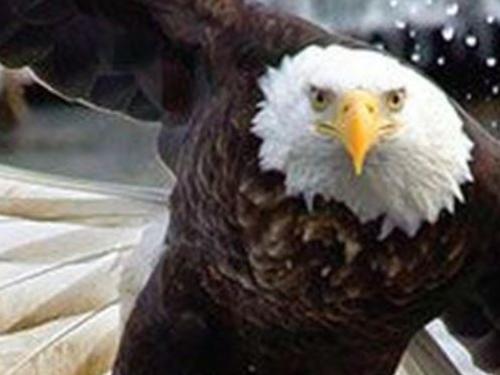 at The Dalles Lock & Dam Visitor Center
WHEN
January 20, 2018 @ 9:00 am – 3:00 pm
WHERE
The Dalles Lock & Dam Visitor Center
3545 Bret Clodfelter Way
The Dalles, OR 97058
USA
COST: Free

Bambi Foy will have raptors from the Columbia Gorge Discovery Center on display at The Dalles Lock and Dam during the 8th annual Eagle Watch, Saturday, January 20, 2018 from 9 a.m. to 3 p.m.
Join park rangers for a fun filled day of birds of prey educational programming and live raptor viewing provided by partner organizations that include- the Columbia Gorge Discovery Center, U.S. Forest Service, and Rowena Wildlife Clinic.
Eagle Watch is an opportunity to provide visitors with a unique, winter recreation and educational opportunity where they can learn about raptors and other migratory birds and EXPERIENCE seeing them in the wild.
The Dalles Dam Visitor Center is the perfect place to discover winter wildlife as it's a prime location for roosting Bald Eagles. It's not uncommon to see 30+ eagles at any given time, which is why many locals and travelers alike, use the parking lot and adjacent to Seufert Park as a staging area for eagle viewing. Some prefer to park and hike while others just view from their vehicle.
This year we'd like to accommodate our winter travelers by having the visitor center open during the month of January on weekends from 9 a.m. to 3 p.m. as a place to warm up, before or after eagle viewing.
U.S. Army Corps of Engineers park rangers will be available to answer questions, help people use spotting scopes (provided) and teach some basic bird identification tips and tricks. Interactive activities and hands-on displays will be available. Park staff will have a limited supply of binoculars and spotting scopes available for use. Visitors are welcome to bring their own if they have them.
The visitor center will be open every Saturday and Sunday for the month of January from 10 am to 3 pm. We are going to advertise these special hours as a place for visitors to come do some eagle viewing, warm up inside, ask a ranger, have some activities, etc.
OTHER NOTES:
The "Rain Date" for Eagle Watch will be Jan 27th if there is a blizzard or ice storm that should cause poor driving conditions/visibility.
Know before you go – check the weather forecast and dress appropriately! Beware of slick surfaces – slips, trips and falls are a common cause of injury. Drive safe and enjoy our Columbia River raptors.
For more information, contact:
The Dalles Dam Visitor Center
3545 Bret Clodfelter Way
The Dalles, OR 97058
Visitor Center: 541-296-9778
Ranger Office: 541-506-7857
http://www.nwp.usace.army.mil/Locations/Columbia-River/The-Dalles/